Welcome to 'C89.5's Do One Thing!'
---
What is Do One Thing?
In 2013 the students of C-89.5 launched "Do One Thing"- a campaign to encourage healthy choices. We wanted to start a movement that would help people get started on healthy habits to last a lifetime.
C-89 is proud to partner with Fred Hutchinson Cancer Research Center in our Do One Thing campaign. At Fred Hutch, researchers seek new and innovative ways to prevent, treat and cure cancer, HIV/AIDS and other life-threatening diseases. They know that prevention is ultimately the best cure. Fred Hutch is home to the nation's oldest and largest program devoted to cancer-prevention research—an important endeavor, considering that many cancers may be avoidable by changes in lifestyle.
When people take control over one area of their life, they are more likely to take control over other areas. That means we can live healthier, feel better and have more fun! Besides, it's way easier to start good habits when you're young.
Together, we are asking, "What is Your One Thing?"
What will you do to be healthy, happy, and contribute to the community? Share your One Thing with us! Help us to inspire others!
Discussing Gene Therapy with Dr. Jen Adair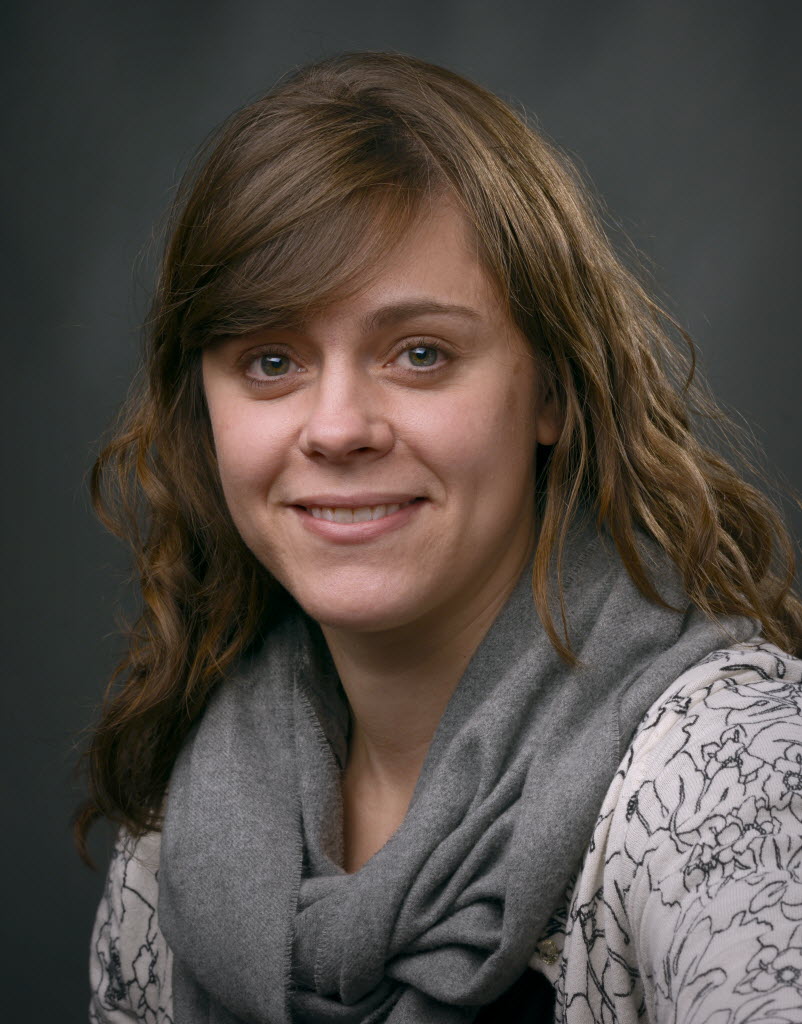 Part 1:
Part 2:
Part 3:
Part 4:
Talking with Teen Ambassadors About the 2017 Bill & Melinda Gates Foundation Visitor Center Teen Action Fair!
Ryan Watson Part 1:
Ryan Watson Part 2:
Ryan Watson Part 3:
Samuelle Lanier Part 1:
Samuelle Lanier Part 2:
Samuelle Lanier Part 3:
Seattle Department of Transportation's Safety Tips!
Bike Safety Tips
You may have heard us talking on-air about Bike Safety on C89.5. Bicycle riding is fun, healthy, and a great way to be independent. But it is important to remember that a bicycle is not a toy; it's a vehicle!
Safe Riding Tips
Before using your bicycle, make sure it is ready to ride. You should always inspect your bike to make sure all parts are secure and working properly. Remember to:
Wear a Properly Fitted Bicycle Helmet. Protect your brain, save your life.
Adjust Your Bicycle to Fit. Stand over your bicycle. There should be 1 to 2 inches between you and the top tube (bar) if using a road bike and 3 to 4 inches if a mountain bicycle. The seat should be level front to back. The seat height should be adjusted to allow a slight bend at the knee when the leg is fully extended. The handlebar height should be at the same level with the seat.
Check Your Equipment. Before riding, inflate tires properly and check that your brakes work.
See and Be Seen. Whether daytime, dawn, dusk, foul weather, or at night, you need to be seen by others. Wearing white has not been shown to make you more visible. Rather, always wear neon, fluorescent, or other bright colors when riding day or night. Also wear something that reflects light, such as reflective tape or markings, or flashing lights. Remember, just because you can see a driver doesn't mean the driver can see you.
Control Your Bicycle. Always ride with at least one hand on the handlebars. Carry books and other items in a bicycle carrier or backpack.
Watch for and Avoid Road Hazards. Be on the lookout for hazards such as potholes, broken glass, gravel, puddles, leaves, and dogs. All these hazards can cause a crash. If you are riding with friends and you are in the lead, yell out and point to the hazard to alert the riders behind you.
Avoid Riding at Night. It is far more dangerous to ride at night than during the day because you are harder for others to see. If you have to ride at night, wear something that makes you more easily seen by others. Make sure you have reflectors on the front and rear of your bicycle (white lights on the front and red rear reflectors are required by law in many States), in addition to reflectors on your tires, so others can see you.
Many bicycle-related crashes resulting in injury or death are associated with the bicyclist's behavior, including such things as not wearing a bicycle helmet, riding into a street without stopping, turning left or swerving into traffic that is coming from behind, running a stop sign, and riding the wrong way in traffic. To maximize your safety, always wear a helmet AND follow the rules of the road.
Rules of the Road – Bicycling on the Road
Bicycles in many States are considered vehicles, and cyclists have the same rights and the same responsibilities to follow the rules of the road as motorists. When riding, always:
Go With the Traffic Flow. Ride on the right in the same direction as other vehicles. Go with the flow – not against it.
Obey All Traffic Laws. A bicycle is a vehicle and you're a driver. When you ride in the street, obey all traffic signs, signals, and lane markings.
Yield to Traffic When Appropriate. Almost always, drivers on a smaller road must yield (wait) for traffic on a major or larger road. If there is no stop sign or traffic signal and you are coming from a smaller roadway (out of a driveway, from a sidewalk, a bike path, etc.), you must slow down and look to see if the way is clear before proceeding. This also means yielding to pedestrians who have already entered a crosswalk.
Be Predictable. Ride in a straight line, not in and out of cars. Signal your moves to others.
Stay Alert at All Times. Use your eyes AND ears. Watch out for potholes, cracks, wet leaves, storm grates, railroad tracks, or anything that could make you lose control of your bike. You need your ears to hear traffic and avoid dangerous situations; don't wear a headset when you ride.
Look Before Turning. When turning left or right, always look behind you for a break in traffic, then signal before making the turn. Watch for left- or right-turning traffic.
Watch for Parked Cars. Ride far enough out from the curb to avoid the unexpected from parked cars (like doors opening, or cars pulling out).
Sidewalk versus Street Riding
The safest place for bicycle riding is on the street, where bicycles are expected to follow the same rules of the road as motorists and ride in the same direction.
Children less than 10 years old, however, are not mature enough to make the decisions necessary to safely ride in the street.
Children less than 10 years old are better off riding on the sidewalk.
For anyone riding on a sidewalk:

Check the law in your State or jurisdiction to make sure sidewalk riding is allowed.
Watch for vehicles coming out of or turning into driveways.
Stop at corners of sidewalks and streets to look for cars and to make sure the drivers see you before crossing.

Enter a street at a corner and not between parked cars. Alert pedestrians that you are near by saying, "Excuse me," or, "Passing on your left," or use a bell or horn.
Key Facts About Influenza
What is Influenza (also called Flu)?
The flu is a contagious respiratory illness caused by influenza viruses that infect the nose, throat, and lungs. It can cause mild to severe illness, and at times can lead to death. The best way to prevent the flu is by getting a flu vaccine each year.
Signs and Symptoms of Flu
People who have the flu often feel some or all of these signs and symptoms:
Fever* or feeling feverish/chills
Cough
Sore throat
Runny or stuffy nose
Muscle or body aches
Headaches
Fatigue (very tired)
Some people may have vomiting and diarrhea, though this is more common in children than adults.
*It's important to note that not everyone with flu will have a fever.
How Flu Spreads
Most experts believe that flu viruses spread mainly by droplets made when people with flu cough, sneeze or talk. These droplets can land in the mouths or noses of people who are nearby. Less often, a person might also get flu by touching a surface or object that has flu virus on it and then touching their own mouth, eyes or possibly their nose.
Period of Contagiousness
You may be able to pass on the flu to someone else before you know you are sick, as well as while you are sick. Most healthy adults may be able to infect others beginning 1 day before symptoms develop and up to 5 to 7 days after becoming sick. Some people, especially young children and people with weakened immune systems, might be able to infect others for an even longer time.
Onset of Symptoms
The time from when a person is exposed to flu virus to when symptoms begin is about 1 to 4 days, with an average of about 2 days.
Source:CDC
Key Facts about Canine Influenza (Dog Flu)
What is canine influenza (dog flu)?
Canine influenza (also known as dog flu) is a contagious respiratory disease in dogs caused by specific Type A influenza viruses known to infect dogs. These are called "canine influenza viruses." Dog flu is a disease of dogs. No human infections with canine influenza have ever been reported. There are two different influenza A dog flu viruses: one is an H3N8 virus and the other is an H3N2 virus.
Can canine influenza viruses infect humans?
To date, there is no evidence of transmission of canine influenza viruses from dogs to people and there has not been a single reported case of human infection with a canine influenza virus.
However, influenza viruses are constantly changing and it is possible for a virus to change so that it could infect humans and spread easily between humans. Human infections with new influenza viruses (against which the human population has little immunity) are concerning when they occur. Such viruses could present pandemic influenza threats. For this reason, CDC and its partners are monitoring the canine influenza H3N8 and H3N2 viruses (as well as other animal influenza viruses) closely. In general, canine influenza viruses are considered to pose a low threat to humans.
What are signs of canine influenza infection in dogs?
The signs of this illness in dogs are cough, runny nose, and fever, but not all dogs will show signs of illness. The severity of illness associated with canine flu in dogs can range from no signs to severe illness resulting in pneumonia and sometimes death.
How serious is canine influenza infection in dogs?
The percentage of dogs infected with this disease that die is very small. Some dogs have asymptomatic infections (no signs of illness), while some have severe infections. Severe illness is characterized by the onset of pneumonia. This is a relatively new cause of disease in dogs and nearly all dogs are susceptible to infection.
How is canine influenza spread?
Almost all dogs are susceptible to canine flu infection, and illness tends to spread among dogs housed in kennels and shelters. Canine flu can spread to other dogs by direct contact with aerosolized respiratory secretions (coughing and sneezing) from infected dogs, by uninfected dogs coming into contact with contaminated objects, and by moving contaminated objects or materials between infected and uninfected dogs. Therefore, dog owners whose dogs are coughing or showing other signs of respiratory disease should not expose their dog to other dogs. Clothing, equipment, surfaces, and hands should be cleaned and disinfected after exposure to dogs showing signs of respiratory disease.
Is there a test for canine influenza?
Testing to confirm canine influenza virus infection in dogs is available. Your veterinarian can tell you if testing is appropriate.
How is canine influenza infection in dogs treated?
Treatment largely consists of supportive care. This helps the dog mount an immune response. In the milder form of the disease, this care may include medication to make your dog more comfortable and fluids to ensure that your dog remains well-hydrated. Broad spectrum antibiotics may be prescribed by your veterinarian if a secondary bacterial infection is suspected.
Is there a vaccine for canine influenza?
There is an approved vaccine to protect dogs against canine influenza A H3N8 available in the United States. It is unknown at this time whether this vaccine will protect against the H3N2 canine flu virus.
My dog has a cough. What should I do?
Schedule an appointment with your veterinarian so they can evaluate your dog and recommend an appropriate course of treatment.
Source: CDC