Morning Show Blog Wed. April 19th, 2017
Zedd's Dead? Check out his latest video with Alessia Cara.

The Morning Show tries Starbuck's new Unicorn Frappuccino, and they liked it!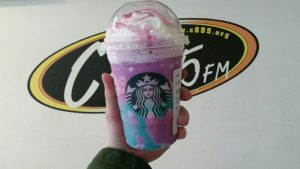 9 O'Clock Banger: Knife Party "Destroy Them With Lazers"

New Music Showdown: MOTi "The Game" vs. Lady Gaga "The Cure"
WINNER: Surprise write in candidate Super Square wins with "Let's Go" and will compete in the champions edition tomorrow at 9:07am.
See you at Laser C895 with Jimni Cricket tonight!