Presented by C89.5 in partnership with 4Culture, Coping 101's Artist Mental Health Stories amplify voices from King County's cultural sector to empower individual artists, uplift the creative community and destigmatize mental health from a teen's perspective.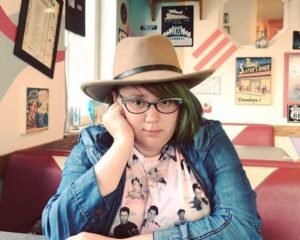 C89.5 and 4Culture Present Coping 101: A Film Frame of Mind with Megan Garbayo-López: Two guests join our student host Gavin to focus the lens on the healing power of authentic mentorship, where you learn as much as you impart. The mentor Megan Garbayo-López is a Queer Latina filmmaker, film educator, and film programmer with SIFF. Growing up neurodivergent in a mixed-race family always feeling 'in between spaces', Megan experienced eating disorders, anxiety and depression throughout her youth. After a journey of healing through inpatient treatment, EMDR therapy and trauma work, she's now a mentor on a mission to be the adult that she needed as a kid.
The mentee Kelbi Maldonado is a super-senior at Scriber Lake High School, who recently interned with the Seattle International Film Festival. As a young Queer person experiencing intense isolation during the pandemic, they've since overcome struggles with depression and a co-dependency with marijuana through somatic work, therapy, self care – and mentorship.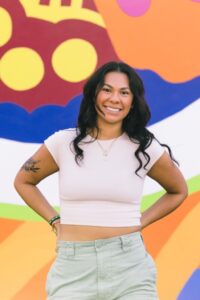 C89.5 and 4Culture Present Coping 101: Bringing Color into Life with Esmeralda Vasquez: The first artist to emerge from her family, Esmeralda Vasquez discovered the power of art to dive deeper into her culture, and highlight the colors and the beauty that come from it. Esmeralda is a Latina from the Yakima Valley, currently working in Seattle as a multi-disciplinary artist, muralist, painter, and teacher. She recently sat down with high school senior Luz to share the inspiring story of finding her voice and empowered identity through activism, public art, and teaching in the community.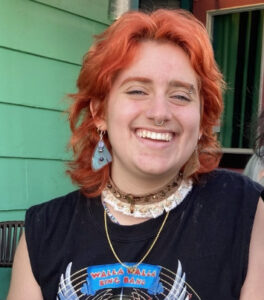 C89.5 and 4Culture Present Coping 101: Festival School with Denali Naylor: In this episode of 'Artist Mental Health Stories' we're joined by Autistic, Queer artist and advocate Denali Naylor – a recent Nathan Hale graduate – as they share their experience as a member of Bumbershoot's Workforce Development Program. From a disenchanting college experience to gaining hands-on education and finding their groove in helping produce one of the West Coast's largest arts and music festivals, Denali and student-host Gavin enjoy a peer-to-peer conversation about life as a creative young person, pursuing career aspirations and how to maintain mental wellness through it all.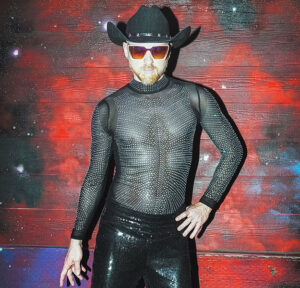 C89.5 and 4Culture Present Coping 101: BeautyBoiz with Wesley Frugé: "Embracing your own beauty is an act of resistance…" As Co-Founder and Executive Director of BeautyBoiz and Managing Director of Intiman Theatre, Wesley Frugé is a space-maker, community-blender and paradigm-shifter. Committed to advocacy for the queer community and changing traditional narratives around gender and beauty, his lifelong mental health journey has led him to a place of self-love and empowerment which he extends to every project, production and community he touches. As Wesley will remind you in this episode: "WHO YOU ARE IS BEAUTIFUL!"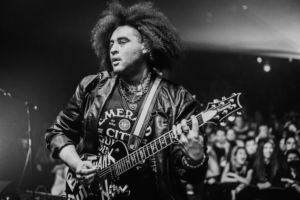 C89.5 and 4Culture present Coping 101: Hold Your Crown with Cameron Lavi-Jones. Art and activism are intertwined, and music has always been at the heart of major movements. Facing today's Mental Health crisis, Cameron Lavi-Jones – frontman of Seattle Alt-Rock band King Youngblood – is determined to use his art and influence to dismantle the stigma and raise awareness. Along with fellow bandmates, Cameron leads Hold Your Crown – a nonprofit on a mission to abolish the stigmatized cultural biases young people face when they experience depression, anxiety, suicidal thoughts, addiction, and in certain cases more extreme mental illnesses such as schizophrenia and bi-polar disorders.
Previous Episodes: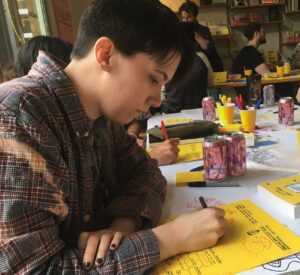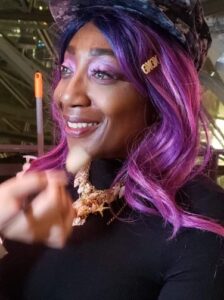 C89.5 and 4Culture present Coping 101: Personal Paths w/ Crystal Lee Dandridge and Leigh Legler. In this episode arts advocates Crystal Lee Dandrige and Leigh Legler share their experience of overcoming trauma and learning to cope with mental health diagnoses through their participation in Path With Art. Since 2008, Seattle-based Path with Art has been at the forefront of a growing international movement that utilizes the power of art as a means to bring dignity, awareness, and healing to the complexities of the issues surrounding homelessness, addiction, and recovery from trauma.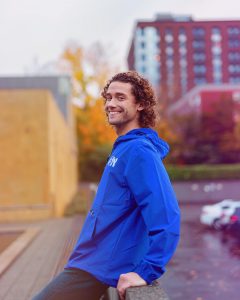 C89.5 and 4Culture present Coping 101: Grooving for Good w/ Alex Wagner. In this episode, musician and mental health advocate Alex Wagner shares countless insights and mindfulness practices that have steered his path of recovery from bipolar disorder to leading Grooving for Good, a nonprofit organization that fosters community mental wellness, emotional intelligence and resilience through experiential music events. In addition to running Grooving for Good, Wagner authors "BLOOM", a mental health column for SPIN IMPACT, works as crisis counselor for Crisis Text Line and produces music under the name ASW (A Single Wave).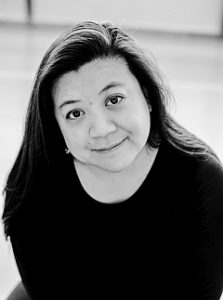 C89.5 and 4Culture present Coping 101: Moving Intentionally w/ ARC Dance – part of a student-hosted series capturing Artist Mental Health Stories. Marie Chong is a director, dance educator, choreographer, and producer. She is the founder and artistic director of ARC Dance Productions that has been in Seattle since 1999. In this episode of Artist Mental Health Stories she brings along a couple of her students to discuss the ways that dance can unite people together in community while offering a safe space to foster individual wellness and balance. Longtime ARC pupils Siena Cawrse and Amira Levine share how devotion to ballet has developed an intentionality in movement, benefitting all aspects of their life experience.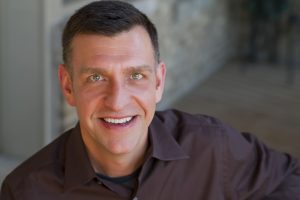 C89.5 and 4Culture present Coping 101: Choral Community w/ Paul Caldwell – part of a student-hosted series capturing Artist Mental Health Stories. Paul Caldwell is in his seventh season as the Artistic Director for both the Seattle Men's and Seattle Women's Choruses, whose mission is to transform society through innovative programs that build inclusive community, inspire justice and illuminate the experiences of LGBTQ people and their allies. Paul actively mentors young queer folx with choral performance as a pathway to self expression and empowering identity, and here he shares the story of how music saved his life.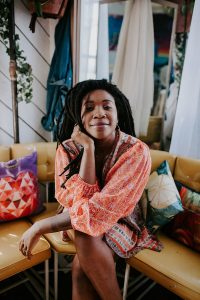 C89.5 and 4Culture present Coping 101: Exploring the Divine w/ A.O. Hamer – part of a student-hosted series capturing Artist Mental Health Stories. Transitioning in recent years from working as a full-time Nurse to a full-time Artist, Aramis Hamer's work is centered around spirituality and the divine feminine. She joins our students to discuss the empowering and therapeutic benefits of journaling, self-care insights on affirmations and exercise, why rejection can be a good thing, and how individual vulnerability leads to deep healing across communities.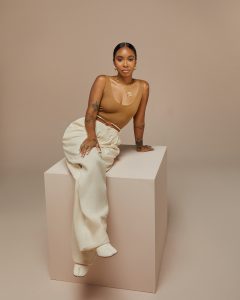 C89.5 and 4Culture presents Coping 101: Blooming through Art w/ Cristina Martinez. Tacoma-born, Seattle-based artist – and soon-to-be mother of three – Cristina Martinez uses her work to amplify voices of women and celebrate the often untold stories of black and brown people. In this episode she discusses parenting, the power of art and therapy in handling emotions like loneliness or grief, and digs into her recurring theme of blooming to express the journey we all take toward our most authentic selves.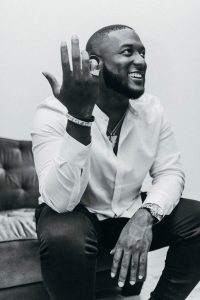 C89.5 and 4Culture presents Coping 101: Balance in the Hustle w/ DJ Blast. Based in Seattle, the Nigeria-born, Texas-raised creative known as DJ Blast is a full-time Program Manager with Microsoft and accomplished DJ having shared stages with major acts like Burna Boy, Dua Lipa, Nas and Pitbull. Here he shares hard-earned insights on mental wellness like tips for managing performance anxiety, why everyone should at least try therapy, and how to deal with passion-driven burnout.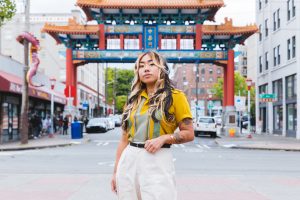 Coping 101: Honoring Ancestry w/  Monyee Chau How can we honor where we come from while embracing who and where we are today? Through intersectional lenses of being Queer and Taiwanese/Chinese, the prolific Seattle artist and maker discusses honoring ancestry and identity through their work, the vital benefits of therapy, and how they're helping to grow a thriving community in Seattle's CID neighborhood. mental wellness.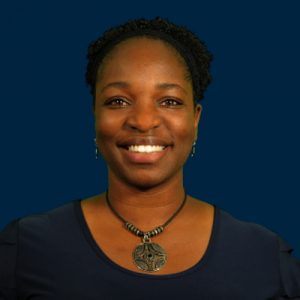 Coping 101: Art as Recovery w/  Shända De Anda presents the story of Air Force Veteran, Artist and devoted Mother, Shända De Anda. She openly discusses her diagnosis with PTSD after a 24-year career in the military and how therapy reintroduced her to a long-lost art practice – including writing, drawing and singing – which has illuminated her path to recovery, healthier relationships and mental wellness.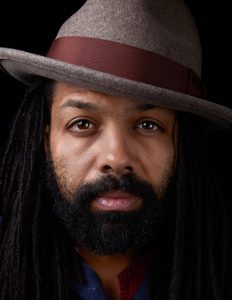 Coping 101: FOLK MUSIC w/ Ben Hunter features Seattle-based roots musician & community organizer Ben Hunter. The accomplished fiddler & multi-instrumentalist, City of Seattle Music Commissioner and co-founder of Black & Tan Hall discusses how Folk Arts bring all peoples together, why travel is vital in forming one's identity and how communities can take better care of the artists and musicians who sustain their culture.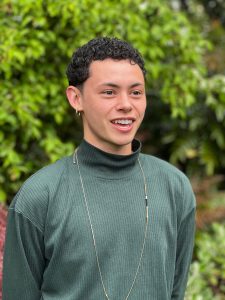 Coping 101: WRITING w/ Ezra Conklin, continues our student-hosted series capturing Artist Mental Health Stories. Listen and learn as Seattle-based writer and poet Ezra Conklin discusses writing as a Self Care practice, and how it can foster expression, affirm identity and galvanize community. With experience as a member of Youth Speaks and coordinating Youth Arts programs for Gay City, Ezra discusses slam poetry, the healing power of journaling, herbalism, and using writing to build community health and wellness.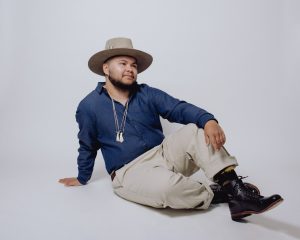 Coping 101: FILMMAKING w/ Raven Two Feathers is part of a student-hosted series capturing Artist Mental Health Stories. Listen and learn as Seattle-based filmmaker Raven Two Feathers discusses the power of Film and its impact on mental wellness, identity and community. The Trans, Indigenous, Emmy Award-winning creator shares their experience including discovering film in high school, gender-affirming transition and various creative projects that shine critical light on issues facing today's Native communities.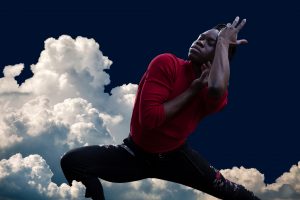 Coping 101: DANCE w/ David Rue is part of a student-hosted series capturing Artist Mental Health Stories. Listen and learn as Seattle-based dance artist David Rue discusses Dance and its relationship with mental wellness, and the skillset it's helped him develop outside of the studio. The Liberia-born arts advocate shares how his background and gender identity authentically inform his creative work centered around equity, excellence and joy.