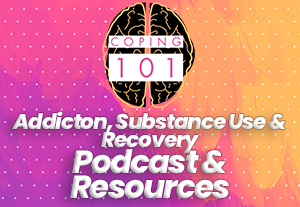 Listen and learn as our students destigmatize Addiction, Substance Use & Recovery with this month's special guest Dr. Ray Hsiao – an active Educator, Psychiatrist and Director of the Adolescent Substance Abuse Program at Seattle Children's Hospital.
Nathan Hale High School student Amelie Couret leads a peer-to-peer conversation with Bade, a recent graduate from Bridges – Seattle's only Alternative Peer Group program. Bade shares their story of addiction & substance abuse throughout their teens and what it's taken to achieve – and maintain – successful recovery.
The Pandemic has tested people in countless ways. Some teens and young adults have turned to unhealthy coping strategies like drinking alcohol and using drugs – joining the millions of Americans who struggle with a Substance Use Disorder of one kind or another. With proper support and treatment people can – and do – recover. Asking for help can sometimes seem impossible, but it's an absolutely critical step in the journey to recovery. Always remember, you're not alone.
Learn how to spot the signs of a developing Substance Use Disorder and get resources for finding help in the list below.
Partnership to End Addiction

one-stop for prevention, treatment, recovery, family support, etc. Excellent!

The Washington Recovery Help

Line offers an anonymous, confidential 24-hour help line for Washington State residents. This help line is for those experiencing substance use disorder, problem gambling, and/or a mental health challenge. Their professionally-trained volunteers and staff provide emotional support. They can also connect callers with local treatment resources or more community services. 

Call: 1.866.789.1511, 24/7/365 or Text: 1.866.789.1511, Monday through Friday, 9 a.m. to 9 p.m.

https://findtreatment.gov/

— part of SMHSA
Prevention Resources for Parents: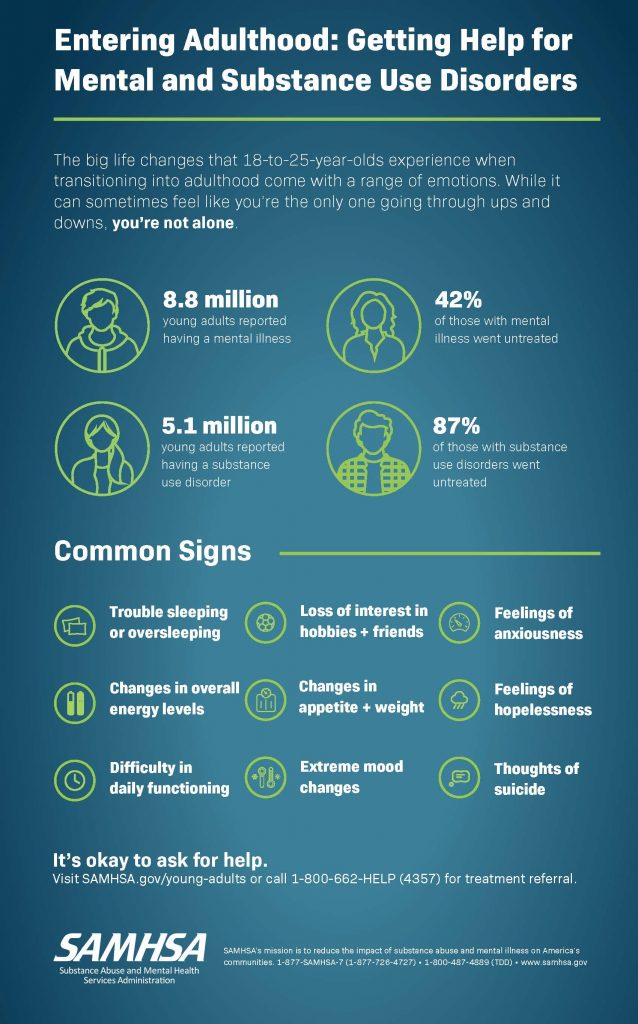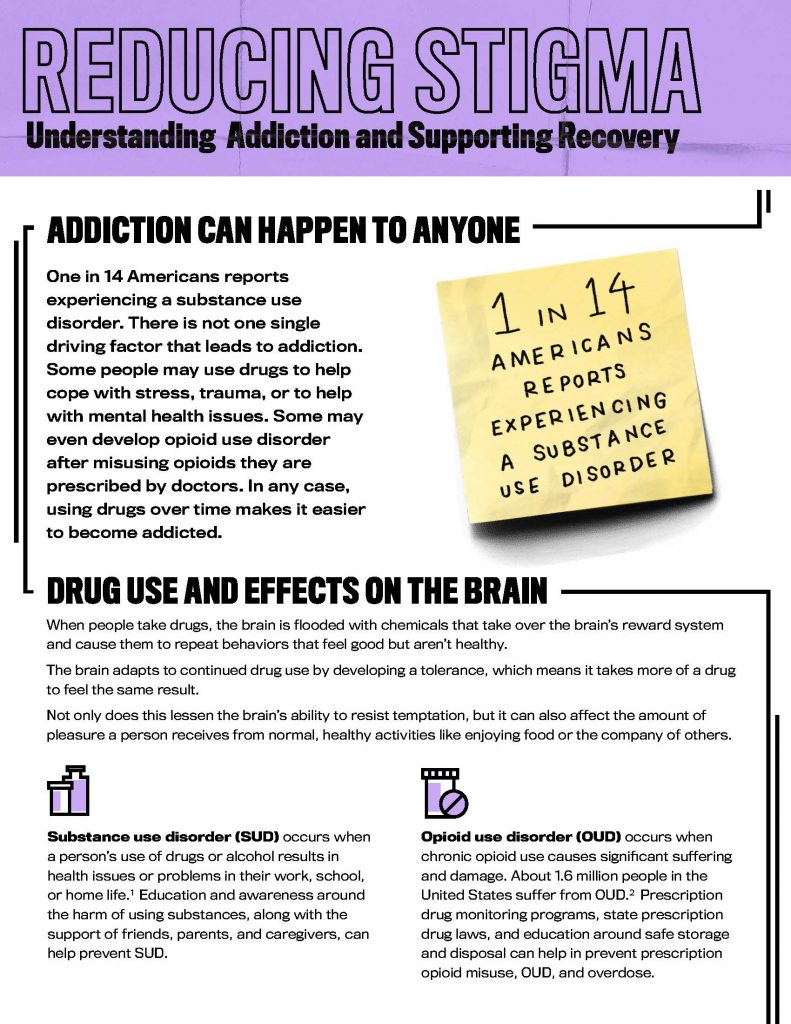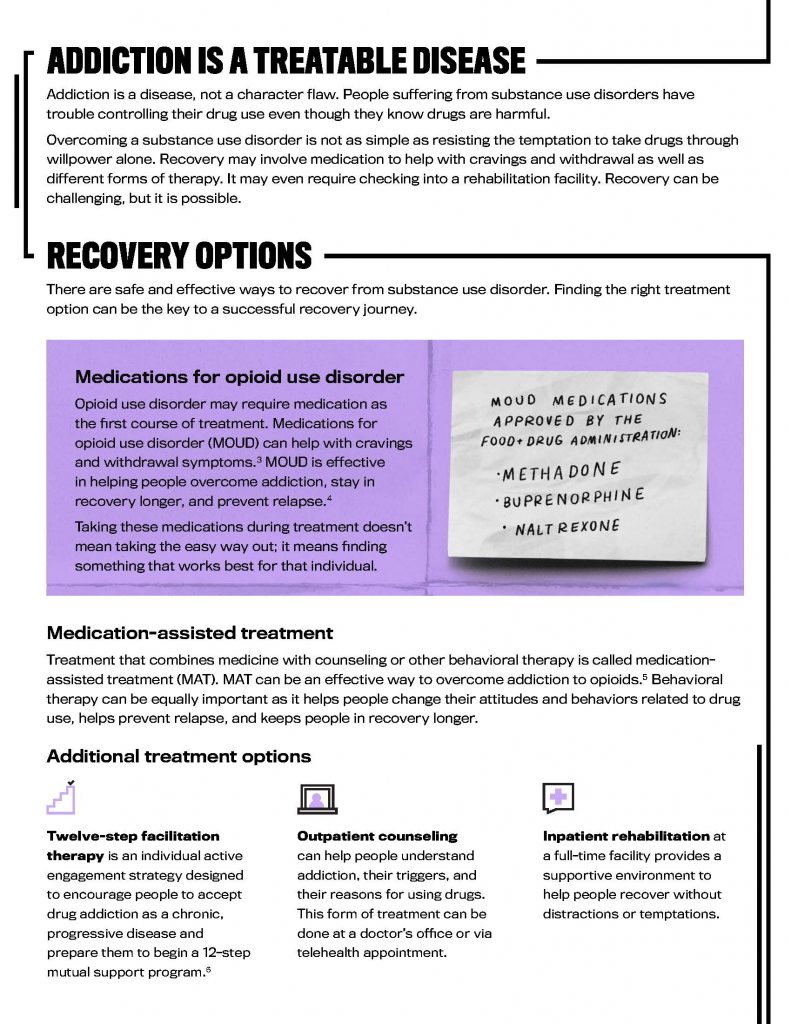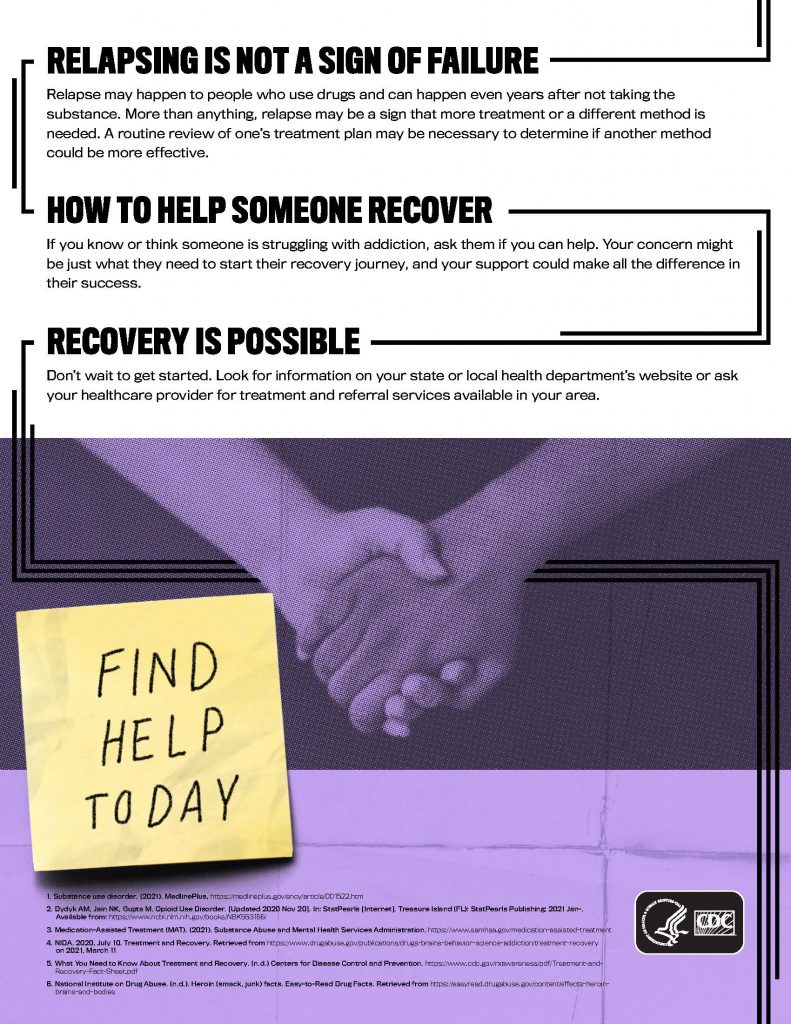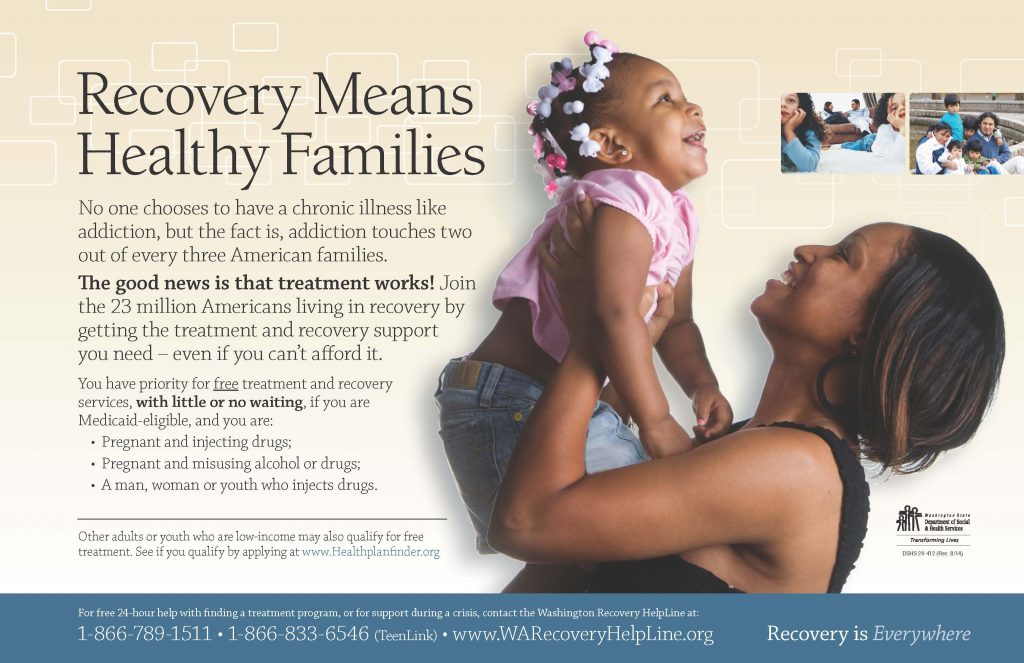 Visit Coping 101 for resources and links on other mental health topics.