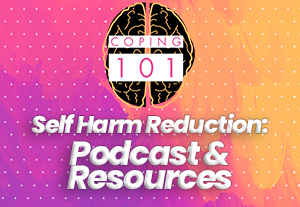 Listen and learn as students in C89.5's radio class at Nathan Hale High School share their own questions about Self Harm with this month's special guest Dr. Kyrill Gurtovenko – Clinical Psychologist at Seattle Children's. Here he teaches us how to spot the signs of self-harm and get resources for finding help.
Seattle Children's Resources
More Resources
Infographics

Visit Coping 101 for resources and links on other mental health topics.