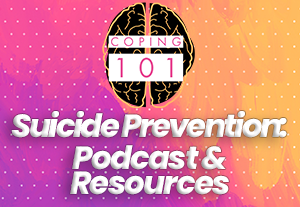 Suicide is the second-leading cause of death for people ages 10 to 24. There are actions you can take to help prevent it. While many people fear that asking someone if they are considering suicide will put the idea in their head, that's not the case. Asking does not increase the risk of suicide and in fact can be the difference between life and death. It offers relief to someone who may be struggling and helps them feel noticed and heard. In our own homes, we can reduce the risk by removing pills and firearms from the house. If someone is in immediate danger of harming themselves, don't leave them alone; call 911 or take them to an emergency room. Know the warning signs and act early. 
If you are struggling with thoughts of suicide, you're not alone. There are ways to cope and help is within reach.
Resources: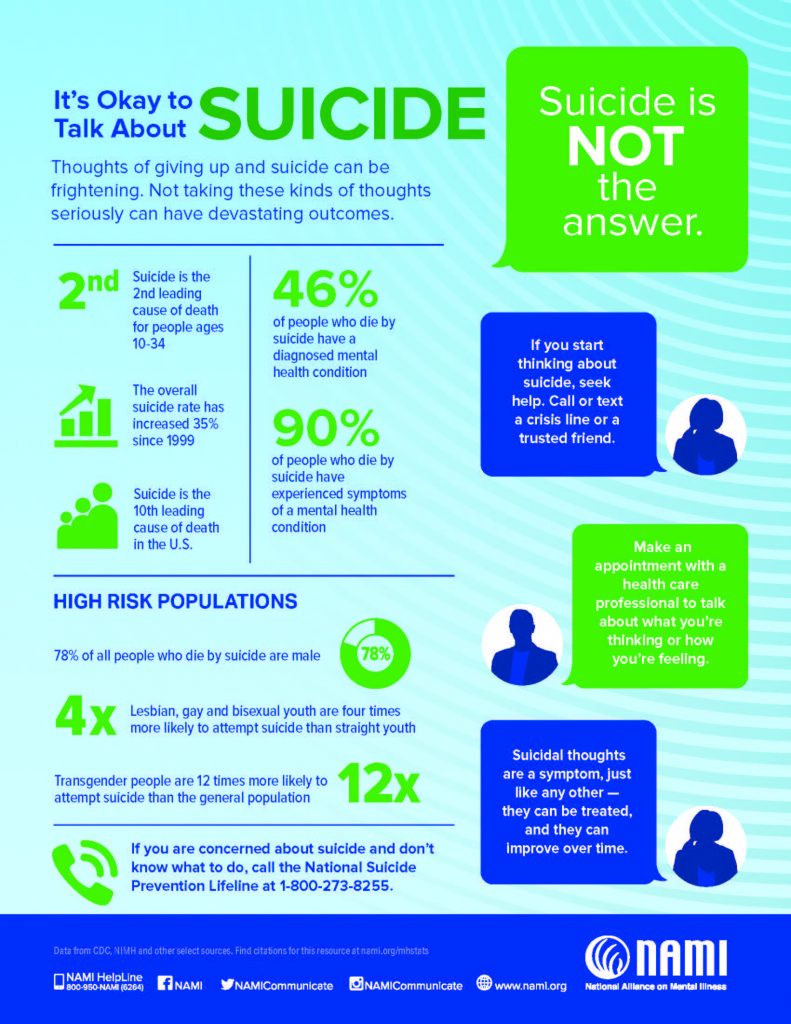 Learn more about the National Alliance on Mental Health and Suicide Prevention at this link: https://www.nami.org/get-involved/awareness-events/suicide-prevention-awareness-month
Dan's story of a life of addiction & suicidal ideations, his path to recovery and facing mental health stigmas:
*Warning: this video includes sensitive subject matter, adult content & language*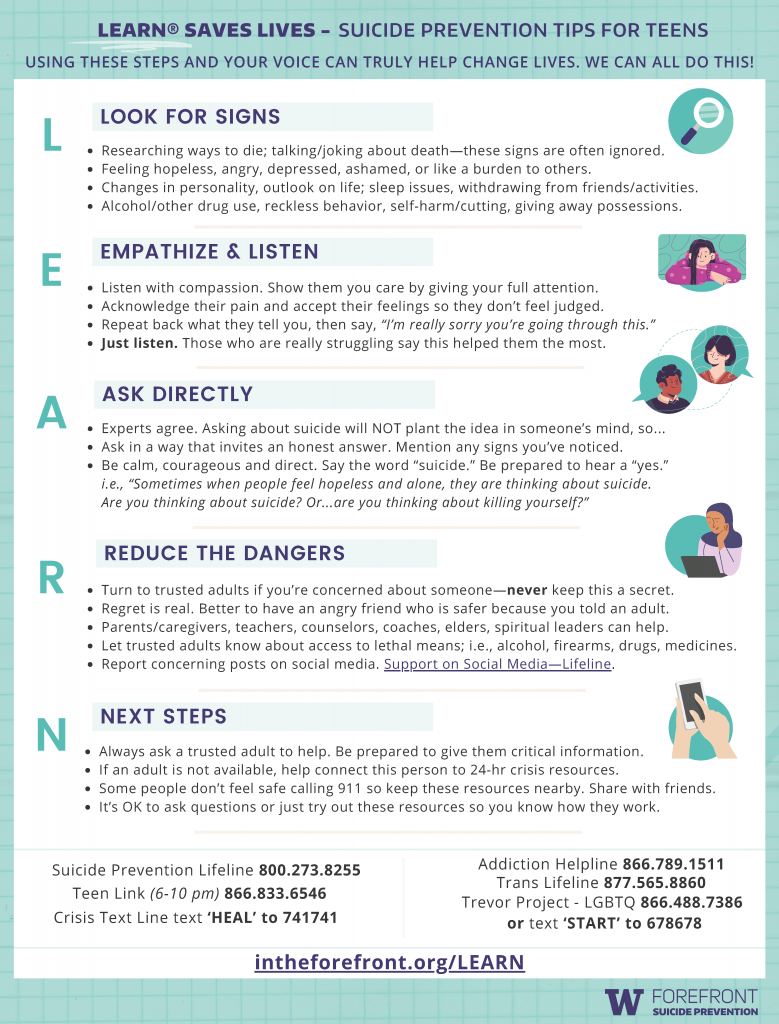 For more information about LEARN check out their website located at https://intheforefront.org/learn-saves-lives/
Visit Coping 101 for resources and links on other mental health topics.