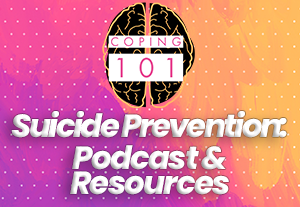 In this episiode, our amazing c89.5 Summer intern Luz sits down with Megan Reibel from Forefront Suicide Prevention to candidly destigmatize the conversation around suicide. Megan shares her own mental health journey and discusses her work on the frontlines of suicide prevention. In addition to covering prevention methods like locking away firearms and potentially lethal medications, Megan dives deep into the life-saving steps of L.E.A.R.N.; Look for signs, Empathize and listen, Ask directly about suicide, Reduce the dangers & Next steps.
Suicide is the 2nd leading cause of death for people ages 10-24, with rates recently exacerbated by affects of the Pandemic. It's been proven that asking someone if they're thinking about suicide does not give them the idea nor increase risk of suicidal ideation,  and to the contrary can be the difference between their life and death. Everyone can help prevent suicide, and in this episode of Coping 101 our students get schooled by special guest Dr. Kalina Bebeva, PhD of Seattle Children's Behavioural Health Crisis Care Clinic. Listen for a vital education on Suicide Prevention, including how to identify early warning signs, reducing risk of self-harm, tips on how to ask for help and where people of different ages or backgrounds can find immediate help in a moment of crisis.
In this special episode of Coping 101 we're joined by Brandon Bazemore – dedicated father and CEO of Audian, a cloud solutions provider based in Kirkland Washington. Here he shares his experience as a survivor of suicide, how he and his team have coped with the loss of a colleague, and practical ways to increase suicide prevention in the workplace.
If you are struggling with thoughts of suicide, you're not alone. There are ways to cope and help is within reach.
Resources: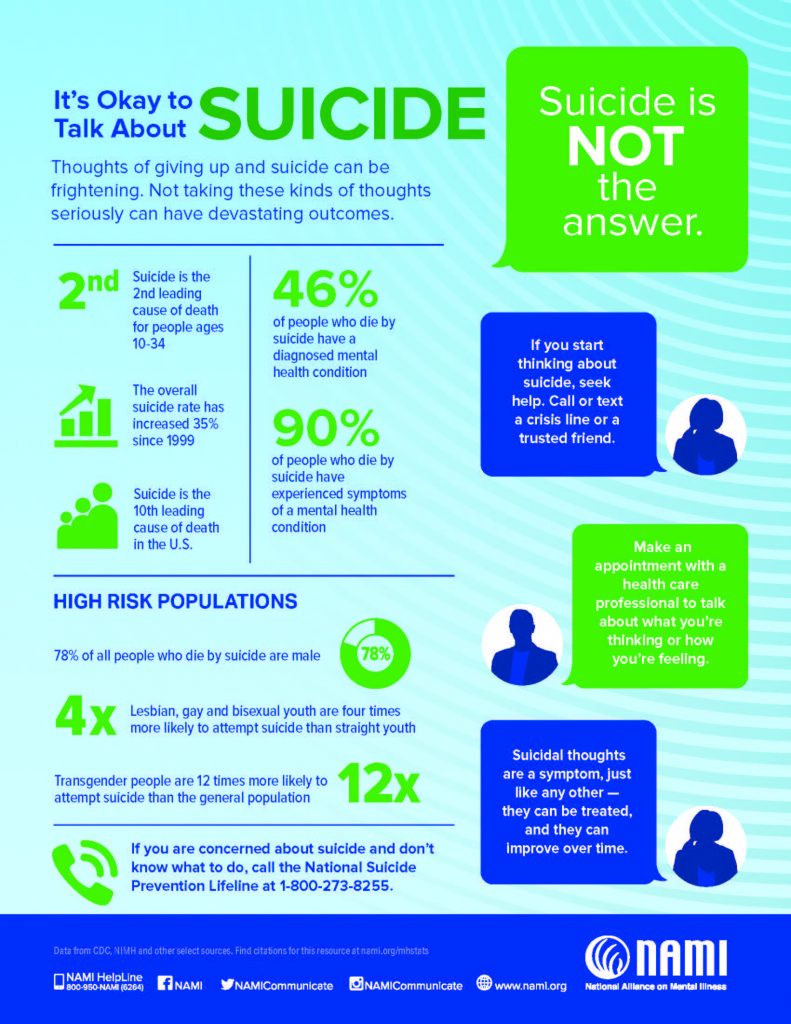 Learn more about the National Alliance on Mental Health and Suicide Prevention at this link: https://www.nami.org/get-involved/awareness-events/suicide-prevention-awareness-month
Dan's story of a life of addiction & suicidal ideations, his path to recovery and facing mental health stigmas:
*Warning: this video includes sensitive subject matter, adult content & language*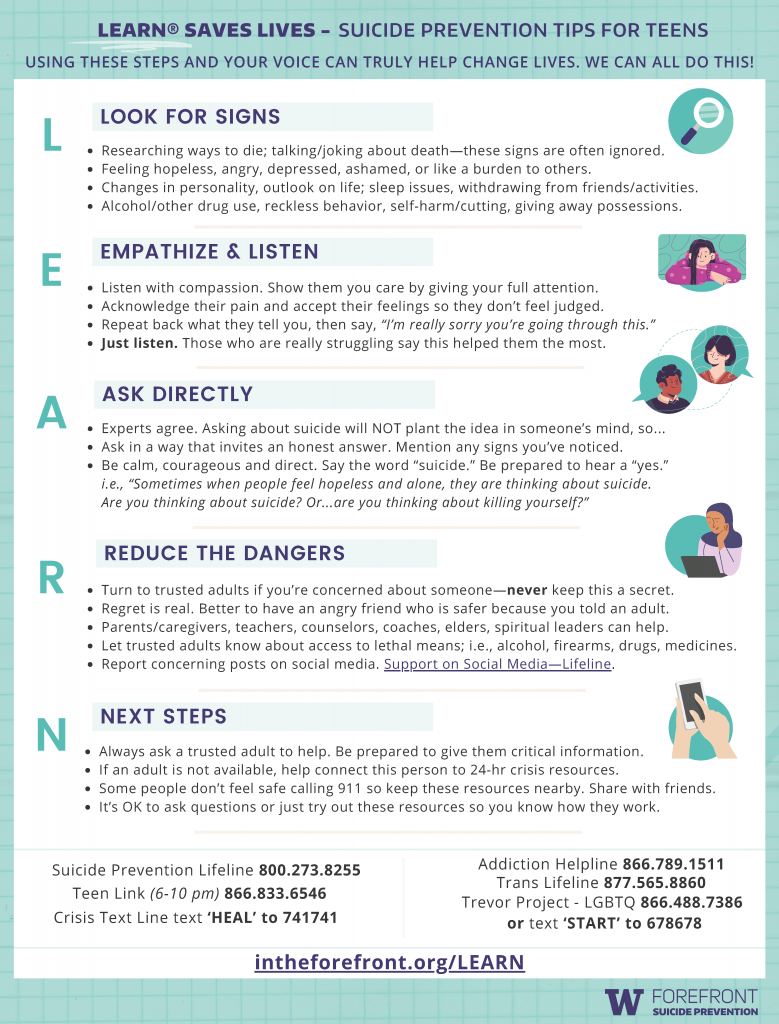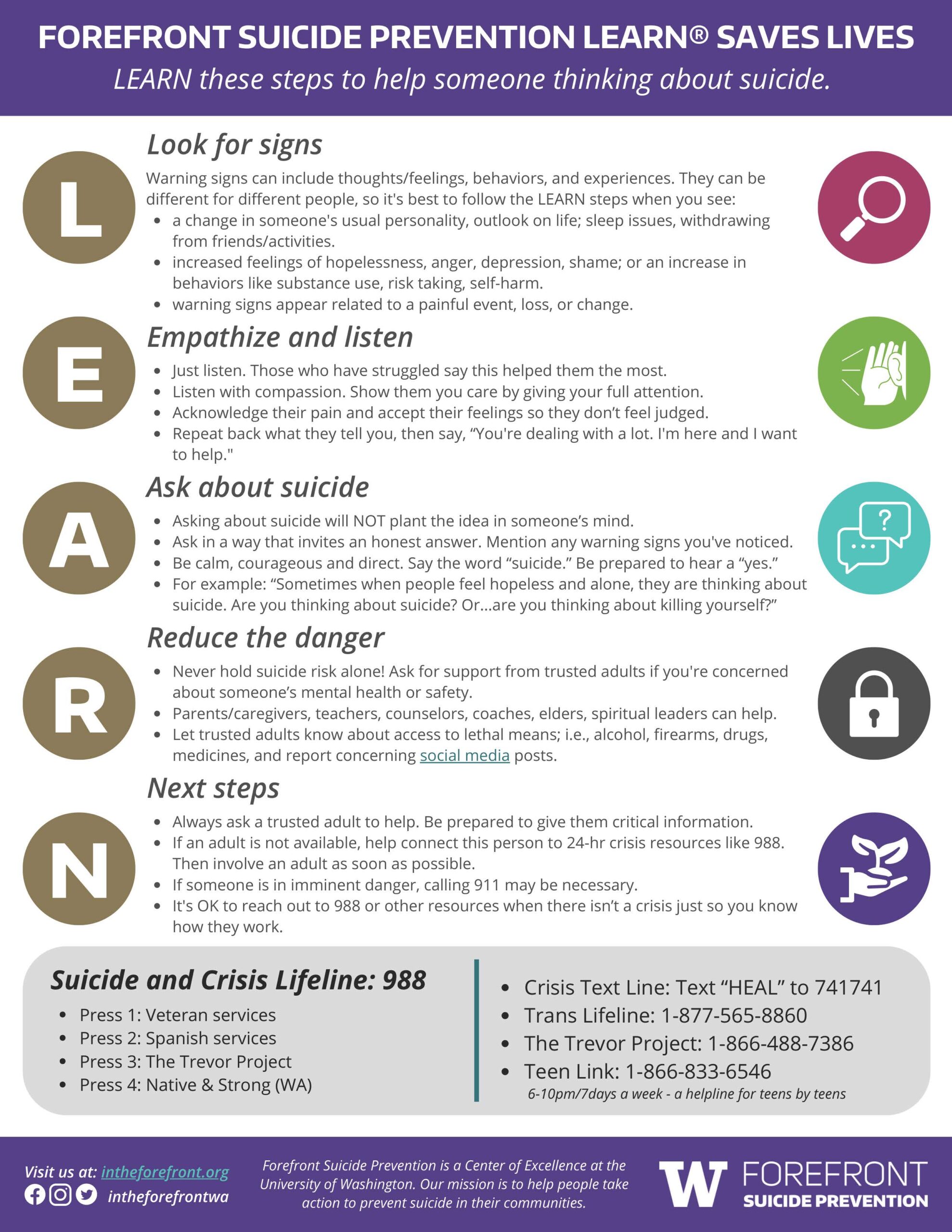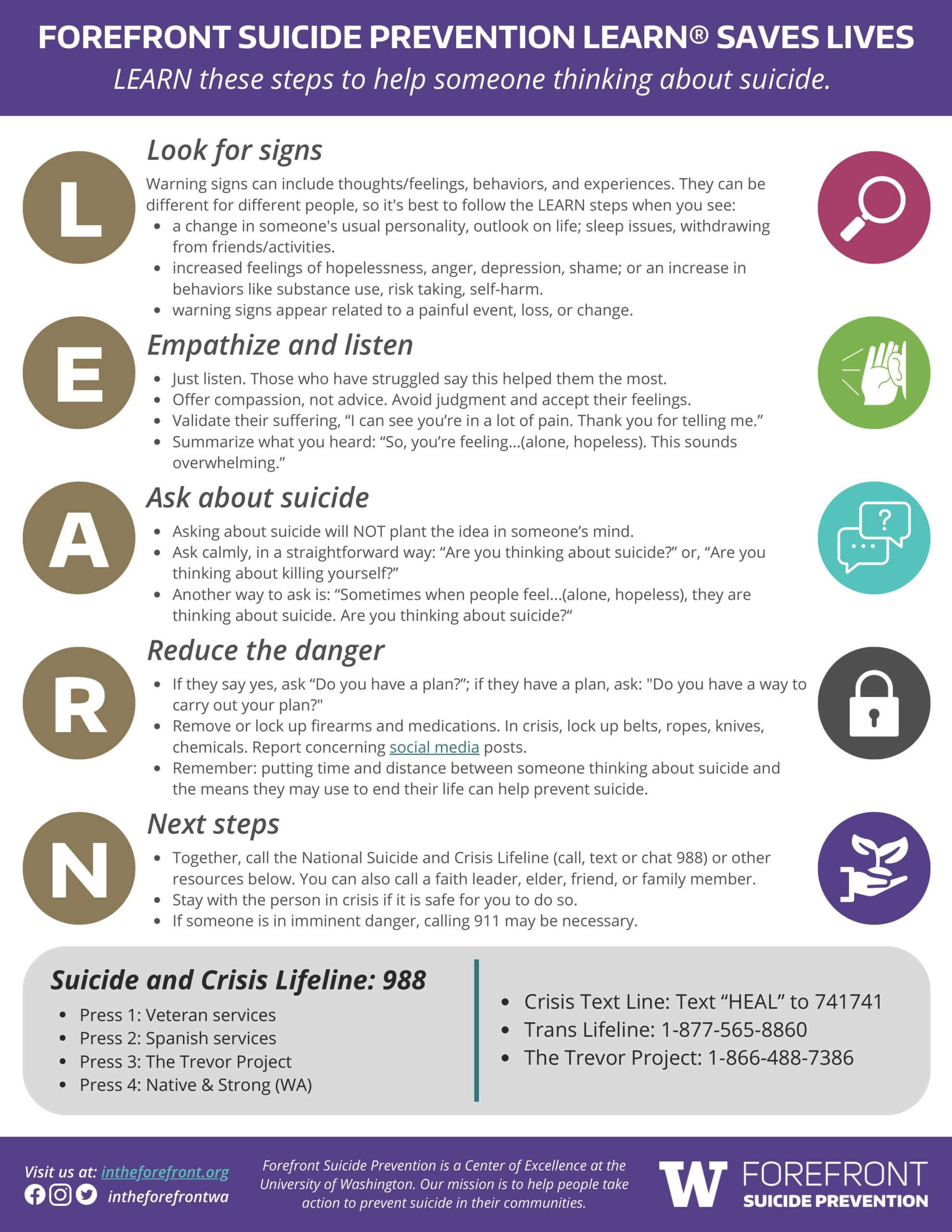 For more information about LEARN check out their website located at https://intheforefront.org/learn-saves-lives/
Visit Coping 101 for resources and links on other mental health topics.