PET MEMBERSHIP – Your beloved companion will be acknowledged as an official C89.5 Member with: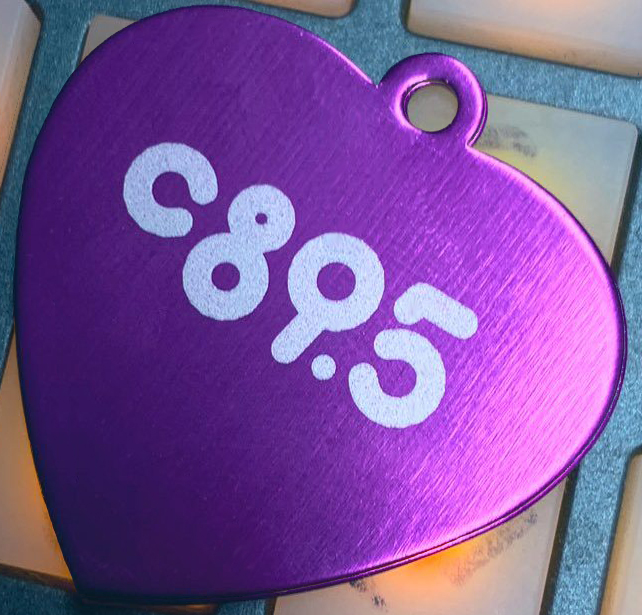 A heart-shaped metal collar tag with the C89.5 logo
A photo on our "Wall of Fame" and on social media
A shout-out on air!
$10 per month or $100 one time or more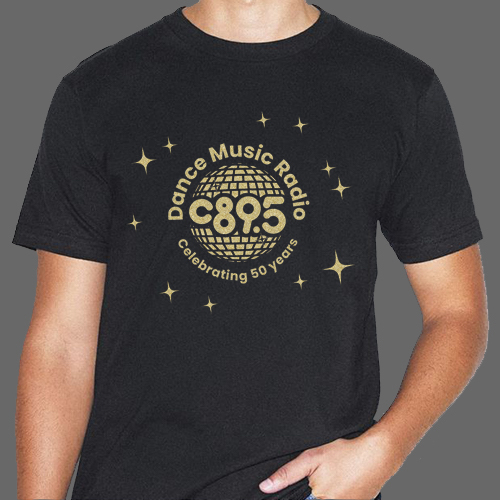 50th ANNIVERSARY T-SHIRT  –  Glitter gold Disco Ball logo on black, 100% cotton American Apparel shirt. Limited edition, only available this year (2021)!
$20 per month or $250 one-time or more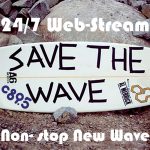 SAVE THE WAVE Non-Stop Web Stream – 24/7 New Wave and 80's dance mixes by Save the Wave's DJ Trent Von.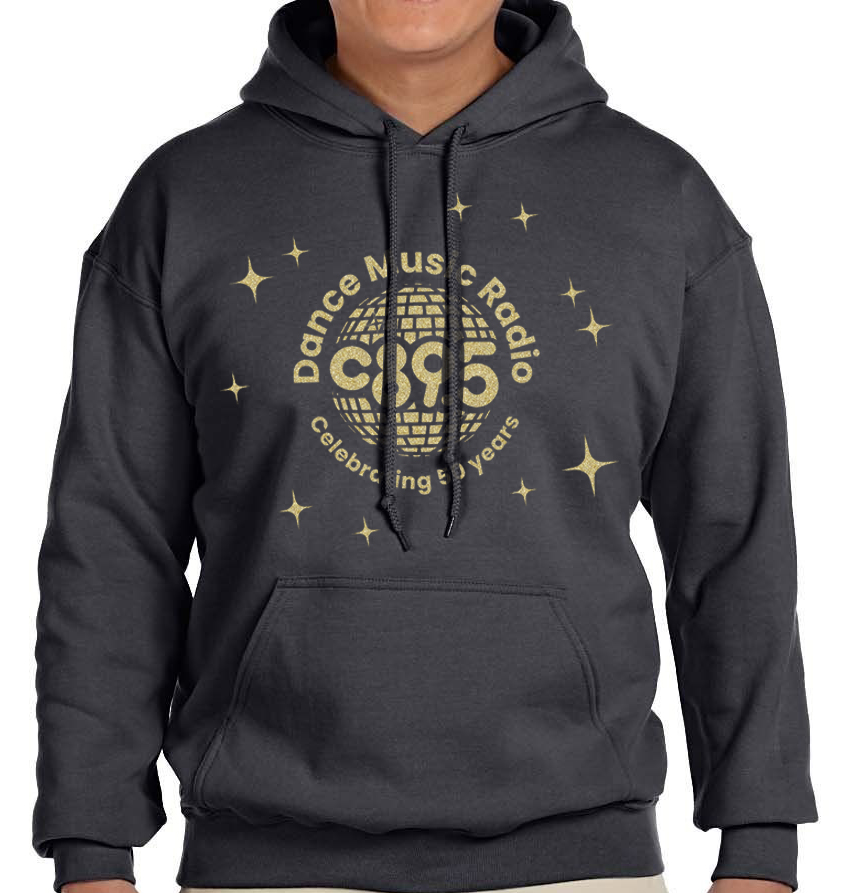 CLUB 89.5  and 50 ANNIVERSARY HOODIE – Club 89.5 members are automatically entered into monthly contests for tickets to festivals, concerts, events, and local clubs around Puget Sound. Club 89.5 members also receive a beautiful pullover Hoodie, dark grey with our 50 Anniversary "disco" logo.
–OR–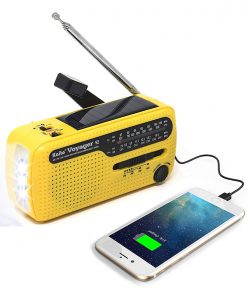 EMERGENCY RADIO AND PHONE CHARGER – A portable radio that can be recharged with a hand-crank or solar panel or connected to a USB charger or runs on AAA batteries. The radio receives AM/FM, Shortwave, and NOAA weather channels. It will also charge mobile phones (works on iPhone and Android.)