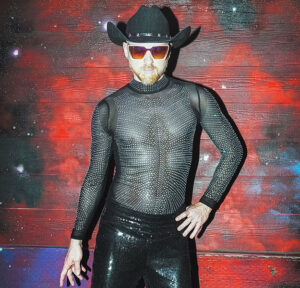 C89.5 and 4Culture Present Coping 101: BeautyBoiz with Wesley Frugé. "Embracing your own beauty is an act of resistance…" As Co-Founder and Executive Director of BeautyBoiz and Managing Director of Intiman Theatre, Wesley Frugé is a space-maker, community-blender and paradigm-shifter. Committed to advocacy for the queer community and changing traditional narratives around gender and beauty, his lifelong mental health journey has led him to a place of self-love and empowerment which he extends to every project, production and community he touches. As Wesley will remind you in this episode: "WHO YOU ARE IS BEAUTIFUL!"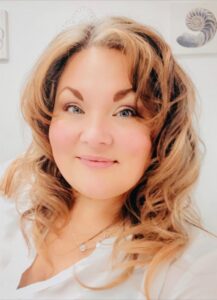 C89.5 and Compass Health Present Coping 101: LGTBQ+ Youth Behavioral Services with Shannon Webb. No matter where they live, Queer Youth deserve safe spaces, supportive resources and affirming care to advance into adulthood with health, opportunity and equity. In this special Pride-month episode, we're joined by Shannon Webb from Compass Health as we focus on behavioral health services for LGBTQ+ Youth in rural and suburban communities, where access to these services has been traditionally limited – if not entirely absent.

Taking the step to come out to family and friends can be a very stressful time and support from loved ones makes a world of difference. As we celebrate Pride Month, C89.5's latest Coping 101 podcast explores Gender Identity and Coming Out, with insights from Drs. Amy Curtis and Matt Goldenberg of Seattle Children's Gender Clinic. Listen and learn as students in Nathan Hale High School's Radio program address how to use the right pronouns, where to go for LGBTQIA-centric resources, understanding and affirming your own sexuality and how to best support someone in your life who is coming out.
The Trevor Project Lifeline provides 24/7 information and peer counselling for LGBTQ youth via chat, text, or phone: 1-866-488-7386
Trans Lifeline provides information and counselling, in English and Spanish, for trans individuals, staffed by trans people via phone: 1-877-565-8860
The Trevor Project's 2021 National Survey on LGBTQ Youth Mental Health provides brand new data on the impacts of the COVID-19 pandemic, mental health care disparities, discrimination, food insecurity, conversion therapy, and suicide — in addition to the benefits of LGBTQ-affirming spaces and respecting the pronouns of transgender and nonbinary youth. Find the survey located here: https://www.thetrevorproject.org/survey-2021/
According to the Centers for Disease Control and Prevention, LGBTQ youths are three times more likely to seriously contemplate suicide and five times more likely to attempt suicide than heterosexual youths.
LGBTQ youths who experience family rejection are eight times more likely to attempt suicide and nearly six times more likely to report high levels of depression. Because just one-third of LGBTQ youths have accepting parents, during the pandemic many were quarantined with adults who rejected their identity, increasing their risk for negative mental health impacts.
Relative to their straight peers, nearly twice as many high school students who identify as lesbian, gay, or bisexual report experiencing bullying.
Despite high rates of psychological distress, adult support can help. Students who identify as lesbian, gay or bisexual and students of color were less likely to report adult support and were less likely to be highly hopeful for their future than were their peers.
Inequities associated with race, income, and language are exaggerated among LGBTQ youth.
There is a growing population of immigrant and refugee LGBTQ young adults, many of whom are ostracized in their cultures. Some still reside in their cultural communities, but they are unable to access needed services.
For more info on supporting transgender or gender-diverse children click here: https://pulse.seattlechildrens.org/dr-gina-sequeira-discusses-gender-identity-and-explains-how-caregivers-can-support-gender-diverse-children/
Resources:
More Resources:
Heidi's story of growing up gay and religious, ensuing addiction & recovery 
*Warning: this video includes sensitive subject matter, adult content & language*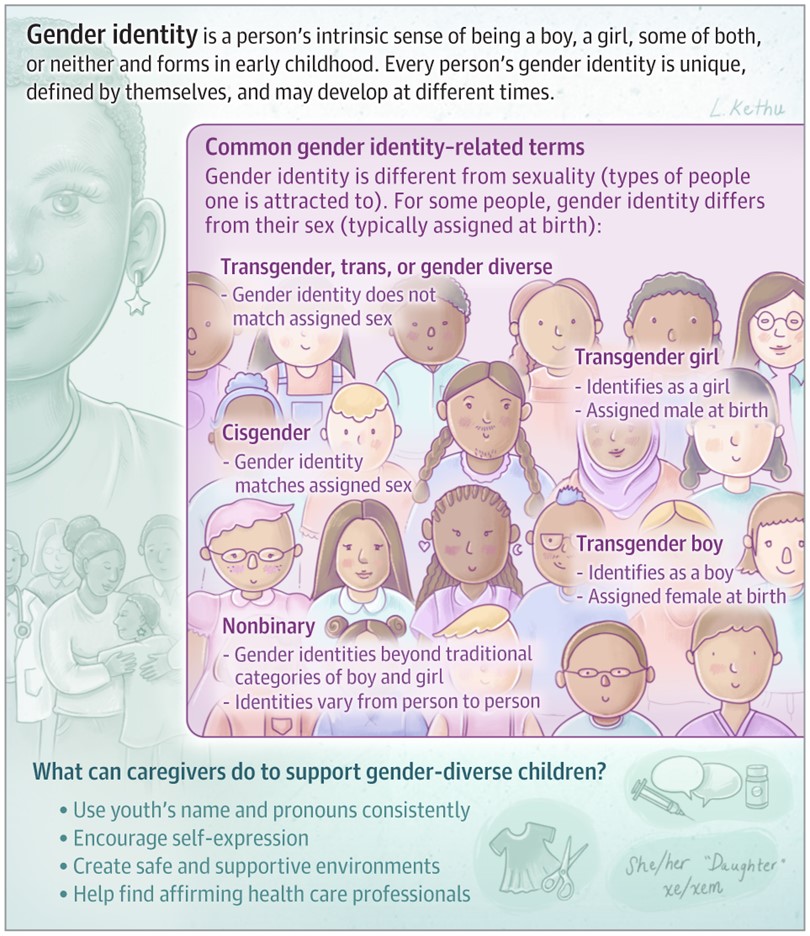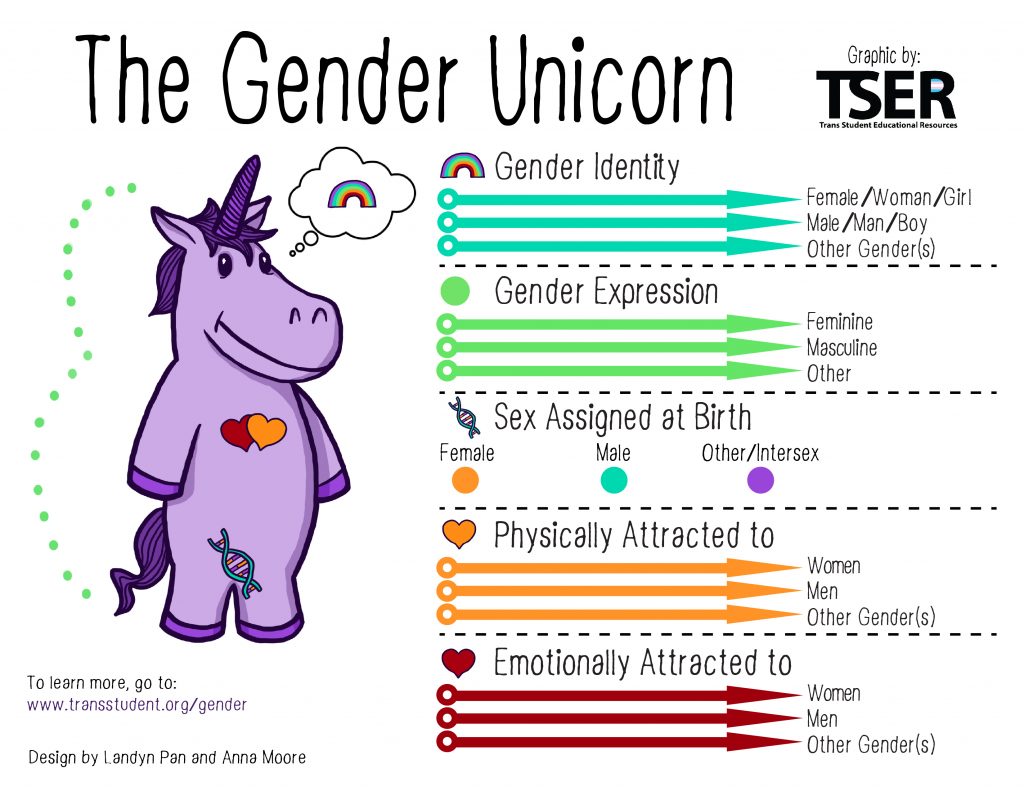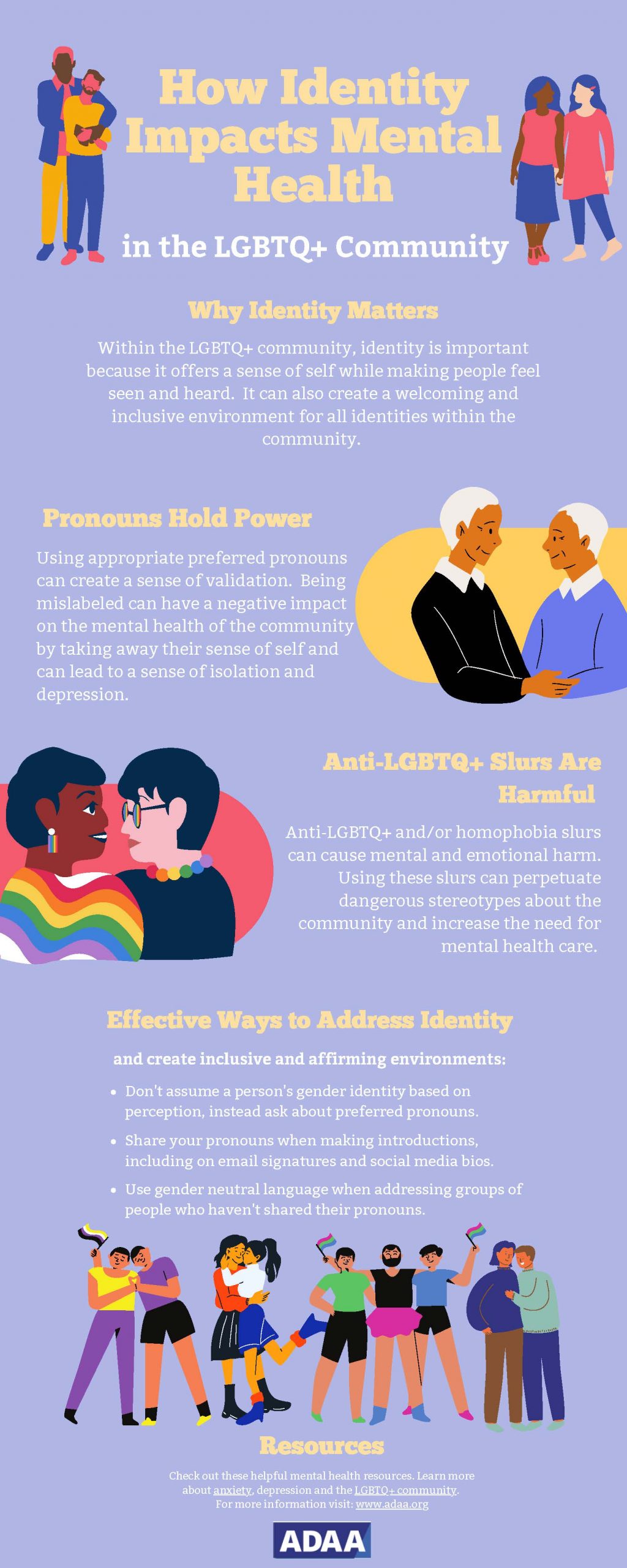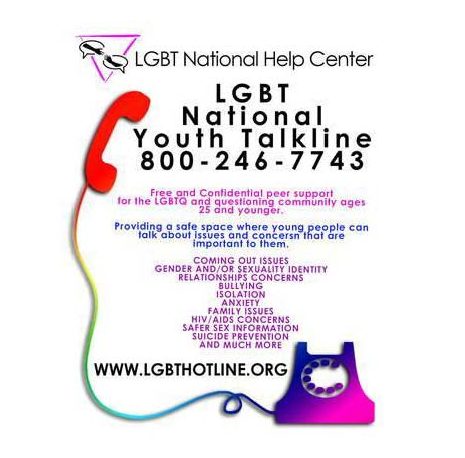 Visit Coping 101 for resources and links on other mental health topics.