We asked members of our community this question. Listen to the full interviews below!
Aleksa Manilla: Drug Counselor by day– Drag Diva by night!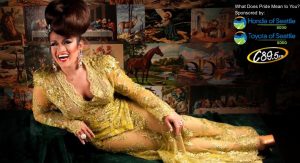 She's like a superhero. Her day job is to help people find a new beginning. When the sun goes down and the disco lights take over, she's earned the title of "most fabulous" with us– that's in addition to her official titles of Miss Gay Filipino 2001, Miss Gay Seattle 2004, Empress of Seattle 2006, and 2014 Grand Marshal of Seattle Pride. We swooned when she called.
L.A. Kendall: Pridefest Talent Curator/Deputy Festival Director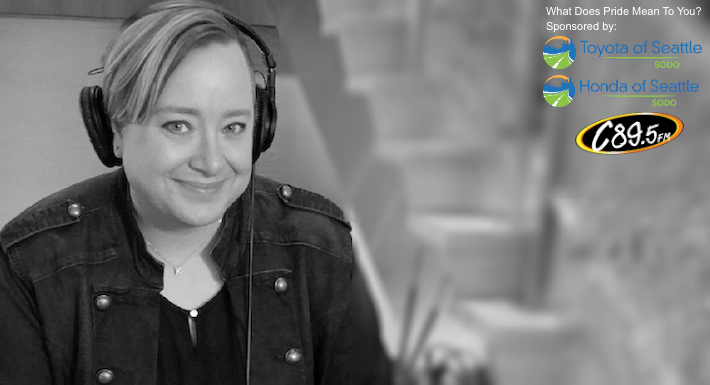 L.A. Kendall is one of the pivotal figures every year at Pridefest. Her team makes the magic happen on the stages and throughout the festival. She's also an established deejay with a huge following in the LBGTQA scene.
Alyssa Lee: Transgender liaison for community outreach and education

If you're ever out in the clubs on Capitol Hill, you often see Alyssa Lee, a local icon in the transgender community. She's often bringing transgender women out in public for the first time– these are life changing events for these ladies. She also works to find those in need of outreach and helps raise the awareness of existing services and support for the transgender community.
Super Square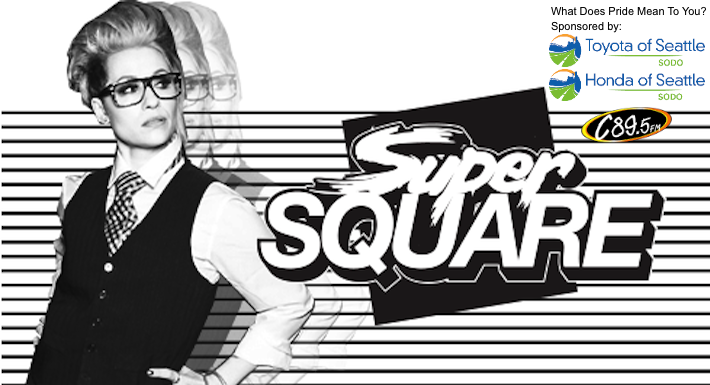 Igniting dance floors with their club-rocking tracks, Super Square brings their expressive melodies and pop savvy hooks to the burgeoning EDM scene from right here in Seattle. Helen Eugene, Jimmy Hits and A_Rival tell us what Pride means to them.
Johnny Monsoon

Johnny Monsoon, whether it's in the club deejay booth, on the festival mainstage, or in the studio producing, is spreading the sound of progressive, uplifting and hard trance all over the Northwest. Johnny tells us about what Pride means to him.
Check back– we have more answers from our community scheduled to go up soon!