It's a big festival week here in Seattle with Bumbershoot—I mean, you get classic artists like Billy Idol and JoJo, hot international dance acts like Zhu and Marshmello, and even some buzzing locals like Supersqare on the festival stage. C89.5 will even be broadcasting from our booth on the grounds.
With such a big event happening, it's a great opportunity to give some love to some smaller events going on around town.
Now That's What I Call Eurotrash/Scooter vs. Cascada: Thurs., 01 Sept @ Rebar
First off, full disclosure on this one: I'll be playing a set here, but I'm just doing it for fun. It's kinda an excuse to hang out with my social circle. With that said, on Thursday the 1st is "Now That's What I Call Euro Trash/Guilty Pleasures" at Rebar. AudioH and DJ SoulKid will be playing, the later with a birthday set. Here's where it gets interesting: Powermitten is going to perform—but not as Powermitten, even though he has some club & radio hits to his resume. He's performing as a one-person mash-up tribute band, "Scooters vs. Cascada". I was recommending the name "Evacuate the Cow" (mashing up "Evacuate the Dancefloor" and "Behind the Cow"), but he didn't run with it. Haha.
Assemblage 23: Fri., 02 Sept @ Highline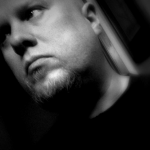 I have never seen Assemblage 23 live, but I want to, because I'm such a geek from the 1990's. If you end up going (like I hope to), don't expect anything close to mainstream EDM—Assemblage 23 is often described as "industrial" or "Electronic Body Music". You can hear their music on our On The Edge program on Sunday nights.
A fellow my age with my same haircut named Tom Shear is the producer and performer of the Assemblage 23 material. I actually became a fan back in the 1990's with Nerve Filter, which was a techno band that preceded Assemblage 23. He had a banging club track that sampled Bjork, as well as a few other tracks. "Melting" (the track with Bjork) was on the DeathRave 2010 compilation album, which defined me as a human being for a few months in the 1990's. (Disclosure: I was also obsessed with Barbie Girl at the same time—I was weird back then too).
Assemblage 23 has a pretty full discography, expect a very dedicated fan base to show up. Oh, and he's from Seattle.
Kryspin: Fri., 02 Sept (Early, 6-9PM) @ Waterfront Seattle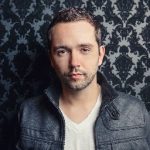 Kryspin of C89.5 Drive-at-Five fame is spinning a set starting at 6PM at the waterfront in Seattle. I've been really feeling his sets lately—he's been finding some really fun retro material. Hopefully you can swing by—listen to the Drive-at-Five on the way!